A Definitive Guide For Kitchen Renovations
Know your objectives
Understanding your reasons for wanting to renovate your kitchen will help you to make smart decisions that yield the greatest value for your home. While the majority of renovations are done for the purpose of upgrading existing kitchen spaces that look decidedly dated, others are done so to solve a practical flaw, such as poor accessibility.
Be clear about the role of your kitchen
For many homeowners, kitchens are so much more than just an area of the house where food is prepared, cooked or served. In many cases, kitchens are an extension – or even a replacement for the traditional dining room. Knowing the precise role that your kitchen does or is set to play in your home, will help ensure that your new renovation meets your needs.

It's all about the style
Your kitchen's design heavily influences the overall vibe and mood that your home emits. Pale colours have the ability to add a sense of vastness to your kitchen, while specialist materials such as granite benchtops and brass fittings, help to project an aura of grandeur. The kitchen is an area of the house that is used regularly, so be sure to decide on a design that is pleasant and agreeable. If you desire something contemporary but aren't entirely sure of the look you're after, there's no greater place to seek inspiration than the endless online sites dedicated to modern kitchen designs.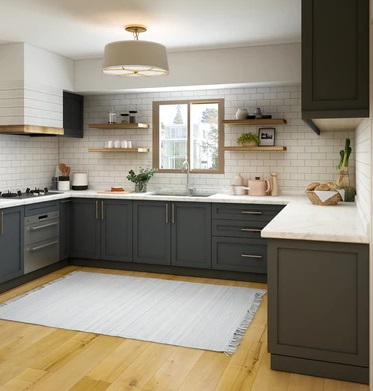 How much should you spend on a kitchen renovation?
Aside from making your home more appealing and enjoyable, kitchens are an excellent investment that represent a great way to increase the total value of your property. For this reason, it's important that you are able to dedicate a certain amount of money into your renovation. If you believe that you're likely to sell your home within the next several years after renovating, then it's considered wise to spend in the vicinity of 5 to 10% of your property's value on the renovation. Doing so will give you the best chance of recovering the costs of your renovation.
Be sure to budget for additional costs
Kitchens are an essential area of the house, and for those that only have a single kitchen, the renovation may call for you to relocate elsewhere until its completion. In such cases, additional funds will need to be put aside to accommodate your temporary arrangements. Depending on your arrangement options, this may include funds needed for motel rental, offsite storage and so on. For larger scale renovations that require new plumbing and electrical rewiring and furnishings, the renovations themselves can take anywhere between 2 to 4 months to complete, so the costs for these temporary arrangements in such cases, will be substantial.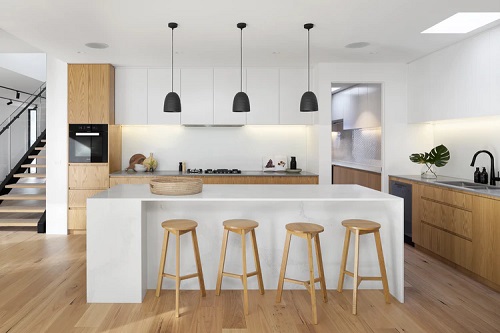 How to eliminate budget blowouts
Having a precise, well though out renovation plan that doesn't stray from its original specifications, is the best way to ensure that your kitchen renovation stays on budget. Even small modifications can result in big additional expenses if work on your renovation has already commenced. Such changes also extend the amount of time needed to complete your renovation, meaning that more money will need to be spent on temporary accommodation arrangements.

Are granite or marble benchtops worth the investment?
While materials such as granite and marble-based benchtops look fabulous and are extremely durable, they are also notoriously expensive, particularly when compared to more cost-effective options such as laminate. The question is, are they worth the investment? Both materials add considerable value to the sale value of your property, so if you do have the money for them, then they most certainly are worth buying.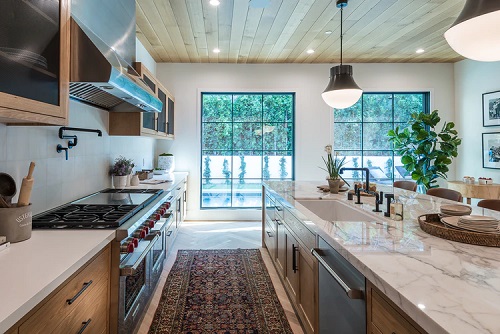 If you've always wanted granite for your next kitchen upgrade but don't quite have the funds for it, consider taking a look at the various different qualities of granite. The quality is rated on a scale of 1 to 5, with 5 being the most expensive. You may find that granite with a quality rating of 2 or 3, may be a far more affordable option, while still exuding the same unmistakable aesthetic brilliance of a more expensive variant.
Shark Vacuum designed to make your life easier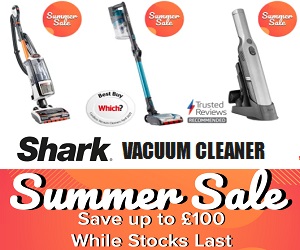 Home cleaning doesn't have to be a chore. Shark Vacuum was developed to innovate cleaning solutions for better home living. Shark enjoys global recognition with its dedication for innovation and quality of their products. From their wide range of premium vacuum cleaners and steam mops, Shark's technologies are engineered in-house and developed through comprehensive consumer testing and feedback, to combat your real-life cleaning challenges. Visit sharkclean.co.uk for latest products, special deals and for your peace of mind, they offer free extended guarantee of up to 5 years for all vacuum cleaners.
Tags :
SharkClean