How To Save Big On Kitchen Flooring
Kitchen is one of the most important areas of a home. Oftentimes, this is first area of your home where you go first every day – to make some tea or coffee of course. If living room and bedroom are excluded, it is the most used area of your home.
That said, it makes perfect sense to your kitchen has beautiful yet strong, durable, and convenient-to-use flooring. Some people prefer natural stones, others wood, and many ceramic or glass. The desirability that the floor should be beautiful yet strong, durable, and convenient to work with automatically increases the cost of building or remodeling your floor.
In this article, we suggest you some of the ways you can save big on your kitchen flooring.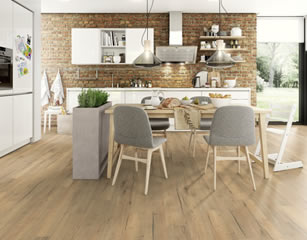 Factors that Define the Cost of Flooring Material –
Before we dig on that, let's first consider the factors behind the cost of different flooring materials. Such as –
Your Location – Where you live is at a number of times the prime reason behind the price of a flooring material. This is hundred percent true in terms natural stones and wood.
The distance between your location/city and the stone quarry or the tile manufacturer is the factor that adds to the cost of the material.
Type of Material – Different types of materials have their unique price structure. Choose a material that fits well into your budget to save on your kitchen flooring.
Just for a reminder, vinyl is the cheapest flooring material and natural stones are most expensive material. You will need to select from a sea of materials that suits your budget.
Quantity – The larger the space the more you will have to pay for your kitchen flooring.
Equipment Rental or Purchase – If you are doing it yourself, you will have to either rent or buy the essential tiling tools. This will be an added cost to your kitchen floor tiling project.
Hiring a Pro – If you are not doing it yourself, then you will need to hire a professional tile placer to get the job done. Here also, you can save some dollars by researching in your nearby and negotiating with the professional.

Expected Cost of Different Materials
As mentioned, different materials cost different. Let's understand this in figures –
To place a ceramic tile floor, you will need to pay somewhere between $5 and $7 per sq. ft. If you are going with marble stone flooring, then per square foot price for floor installation will vary between $40 and $100. The price may go up depending on the look and fineness of the stone tile.
Likewise, for wood flooring also, you may have to pay somewhere around $40-$100 per sq. ft.
You can discuss the expected cost of floor installation for your specific area beforehand. This will help you decide the right material and
Tips to Lower the Cost of Kitchen Floor Installation
Let's suppose that you are considering natural stone or ceramic/porcelain tiles for your kitchen floor. Now, consider the following useful tips that will help you keep the cost of floor installation down –
Stay Away from Top-notch Brand – Just because a multimillion dollar company is selling a stone does not mean the product will be high quality. They have an image to maintain and salaries to pay. And that's why their product prices are always high.
The cost of their lowest grade product will be higher than that of an online tile vendor or reseller. So, choose your vendor wisely.
Pay Attention to Country Origin – The distance is a factor that impacts the cost of flooring material. Thereby, you should read about the manufacturer or the quarry where the material belongs. If you are choosing a material that is processed or manufactured in the US or in your country, it will be cheaper than those who have a foreign origin.
Shark Vacuum designed to make your life easier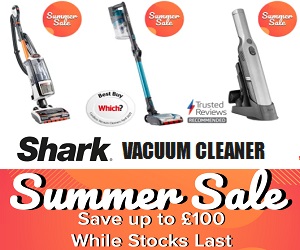 Home cleaning doesn't have to be a chore. Shark Vacuum was developed to innovate cleaning solutions for better home living. Shark enjoys global recognition with its dedication for innovation and quality of their products. From their wide range of premium vacuum cleaners and steam mops, Shark's technologies are engineered in-house and developed through comprehensive consumer testing and feedback, to combat your real-life cleaning challenges. Visit sharkclean.co.uk for latest products, special deals and for your peace of mind, they offer free extended guarantee of up to 5 years for all vacuum cleaners.
Tags :
SharkClean