Why You Need a Heat Sealing Machine
A heat sealing machine is a type of commercial kitchen equipment that is used to seal food products, packaging, and other thermoplastic materials by using heat. There are various reasons why you would want to seal products, especially if you're in the food industry.
If you were wondering whether or not to get a heat sealing machine, here are the reasons why you would need a heat sealing machine.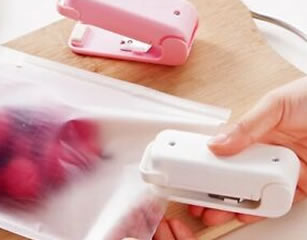 You can seal and protect foods from germs and bacteria by using the uniform thermoplastics or multiple layers of the thermoplastic and the heat sealing machine to create a neatly and thoroughly sealed pack.
There are various types of foods you can package using the heat sealing machine. You can heat seal a variety of different foods such as nuts, biltong, sweets, seeds, dried fruit and much more.
It is great for portion control. If you need to pack a selected amount or weight of food items then you can place it in the bag for consistency across all the packets. This way you are assured that each customer purchases the exact amount without the human error of measurement at the counter or till.

It is a good way to prevent the foods from getting contaminated by human contact. If the pack is sealed then no one can tamper with the contents. If the seal is broken then you know that the contents have been compromised.
Storage is made much easier and convenient. With the foods safely sealed inside their individual packs you can store them in bulk. So you could store a hundred packs of biltong in one box or fifty packs of nuts in another box. And you'll be assured that no mixing of food items occurs and that no germs can get into it even during storage.

12" I-bar Shrink Wrap Machine Film Wrapping Heat Sealer W/air Heat Sealing – vevor.com

Transporting the packs is much easier due to similar reasons as for storage. With hundreds of packs in a number of boxes you can easily lift the bulk items and transport it to the next destination. This is a good way to keep track of your stock items between warehouses or stores.
Packaging is made easy because you simply add the biltong or nuts into the bag then you place the bag in the heat sealing machine and instantly seal it. This can be done quickly which will save you a lot of time.

It is a hygienic way to pack foods. The contents remain untouched until the customer purchases it. This is a good way to assure your customer of the food safety protocols that your food establishment has put in place for their safety.
It keeps the food items fresh for longer. When foods are sealed in a way that allows no air into the pack the food lasts for an extended period. So even if it is on the shelf a little bit longer the contents remain fresher as opposed to if it had not been sealed.
You can also use it to seal non-food items that need to be portion controlled. For example you can use it to package screws or nails, paper clips, etc.
Pricing is made easy. With the items packed in the exact quantity it makes adding prices to these packs much easier.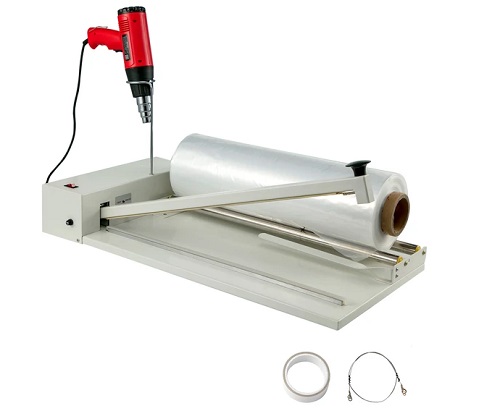 A heat sealing machine is one of those catering equipment items that once you have it you never want to be without it and you wonder how you lived your life without it. It is suitable for many food establishments like butcheries, sweet shops, and food retailers. It lightens your workload by making the food packaging process a much quicker and easier one.
VEVOR.com products are high quality with unbeatable prices.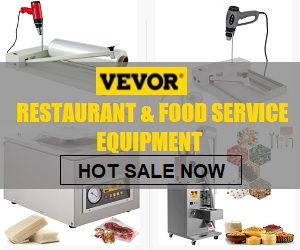 VEVOR specialized in Business and Industrial Products, Kitchenware, Machinery Tools, Sporting Goods, Pet Products, Home and Garden products. They are always committed to supplying an incredible assortment of excellent quality products with unbeatable prices. VEVOR offers 30 DAYS FREE RETURN, 12 MONTHS WARRANTY, SHIPPING IN 24 HOURS and FREE DELIVERY WITHIN 5 DAYS. For products and discount promotions, visit vevor.com for more details.
Tags :
VEVOR