Go Wireless in Charging Your Android And iPhone
We always want to use devices that will make our life more convenient. Even when we are so busy, we just want put and leave it without giving it too much effort for it to be done. Every time our phone's notification tells us to plug the charger. We get so irritated if we cannot look for the charger or the socket is too far from the area.
To solve this problem, you can count on wireless chargers. If you have one, you can put your phone in the pad, and it will charge your phone battery right away. Here, we will help you choose the best wireless for your phones, whether for Android or iPhone. Check out the best wireless chargers based on our research and most-reviewed on the internet. 
You can place horizontally to enjoy videos while charging, or go vertical for video conferencing, PowerWave charges directly through your protective cases. With a high-efficiency chipset providing 10W high-speed charging, PowerWave is bridging the gap between wireless and wired charging speeds. Take advantage features like the Superior Safety, informative & Sleep Friendly Indicator, Quick Charge and the through-case charging.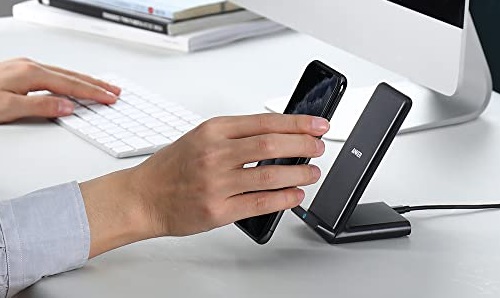 The wireless charger from Belkin is the best of all time. You can enjoy it with its 10W power. Your iPhone will charge at 7.5W, while your Samsung device will take 9W. Most of us are putting cases to protect our phones, but you don't have to worry because the Boost Up can still charge your phone with a 3mm-thick case in either landscape or portrait mode. Also, it features LED lights so you could see your device while it's juicing up.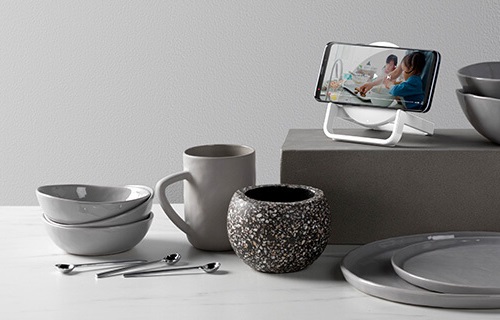 Google does not only introduce cool tech gadgets but is convenient too. They have a wireless charger but not the typical one like the others. It is compatible with Google phones in the Pixel series. The stand has excellent features like an alarm clock, brighten up colors, and an automatic do not disturb.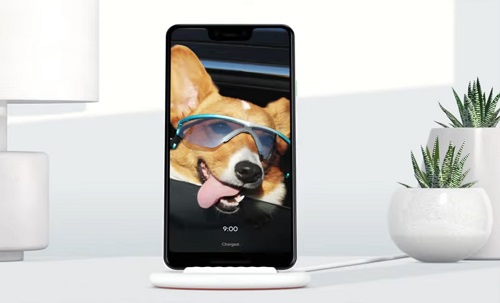 If you want a wireless charger with excellent features and budget-friendly, you can count on Yootech Wireless Charger. It has a dual-orientation design that will give you choices whether to charge your device in landscape or portrait mode. Even if the wireless charger is affordable, you will be happy with its features, like it will not wake you up if you used it at night and at bedtime. You can charge your Samsung phones like Galaxy Series and iPhones.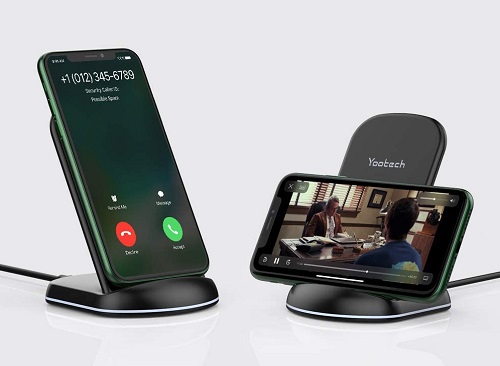 Most of us like devices that make our life convenient. If you are looking for a wireless charger that could juice up two or more devices, you can consider adding Choetech Dual Wireless Charger to your cart. It has five built-in coils that can charge two devices together. You can fill the battery percentage of your Airpods together with your phone because it supports 10W power.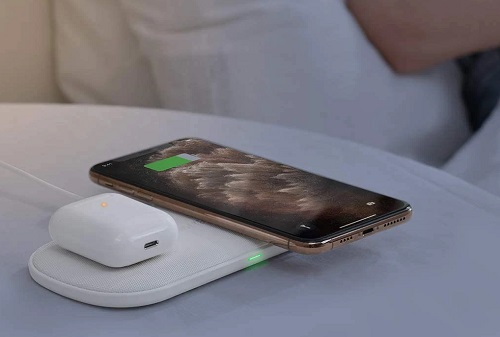 In choosing a charge for our phones or devices, we always want the fast charging one. If you are looking for that, the Nanami Fast Wireless Charger is the best choice. It has a simple stand design and is compatible with iPhone and Android. Like the other wireless chargers, you can choose whether to charge your phone in landscape or portrait mode. The charger is for Samsung and iPhone and has a total of 10W power. Also, they offer their fastest QuickCharge 2.0 version adapter, but you have to pay an additional payment for it.
TVC-Mall.com – Consumer Electronics & Accessories products at wholesale price
TVC-Mall is an online wholesale platform that offers comprehensive categories covering Mobile Accessories, Replacement parts and Consumer Electronics. Focusing on providing professional service for the entire shopping experience with their 24/7 online customer service. With an inventory of 100,000+ high quality products and carefully selected and updating their categories as such for popular and less-known brand models. Visit TVC-Mall.com for more Best Seller, New arrivals plus Huge discounts only offered on their store page.
Tags :
TVC-Mall